FUN SWINGS FOR KIDS!
The maximum load should be less than 80KG
Like all the swings in our range, these Freedom Swings are fantastic for gross motor development and vestibular input, they encourage children to socialize and interact, and they're an excellent way to help all children explore their comfort zones


KEY FEATURES

GREAT FOR KIDS-A swing is a very meaningful item for a child's childhood. It can become a source of joy for children, a place for children to think, and precious childhood memory.

INDOOR AND OUTDOOR PLAY-The swing can be used indoors as well as outside but like other fabric hammock style products should be kept out of the weather.

HIGH-QUALITY MATERIAL-Made from a cotton blend they provide an environment that encourages activity and movement but also offers a place where children can retreat and relax.
A sensory swing provides nearly every sensory input you could think of and gives you the power to have a full on sensory playground in your own home, with just this one tool
Whether your child has sensory challenges, difficulty focusing, or just tons of energy. From calming and preventing meltdowns, to boosting mood and focus, to helping with bedtime and overall being a ton of fun!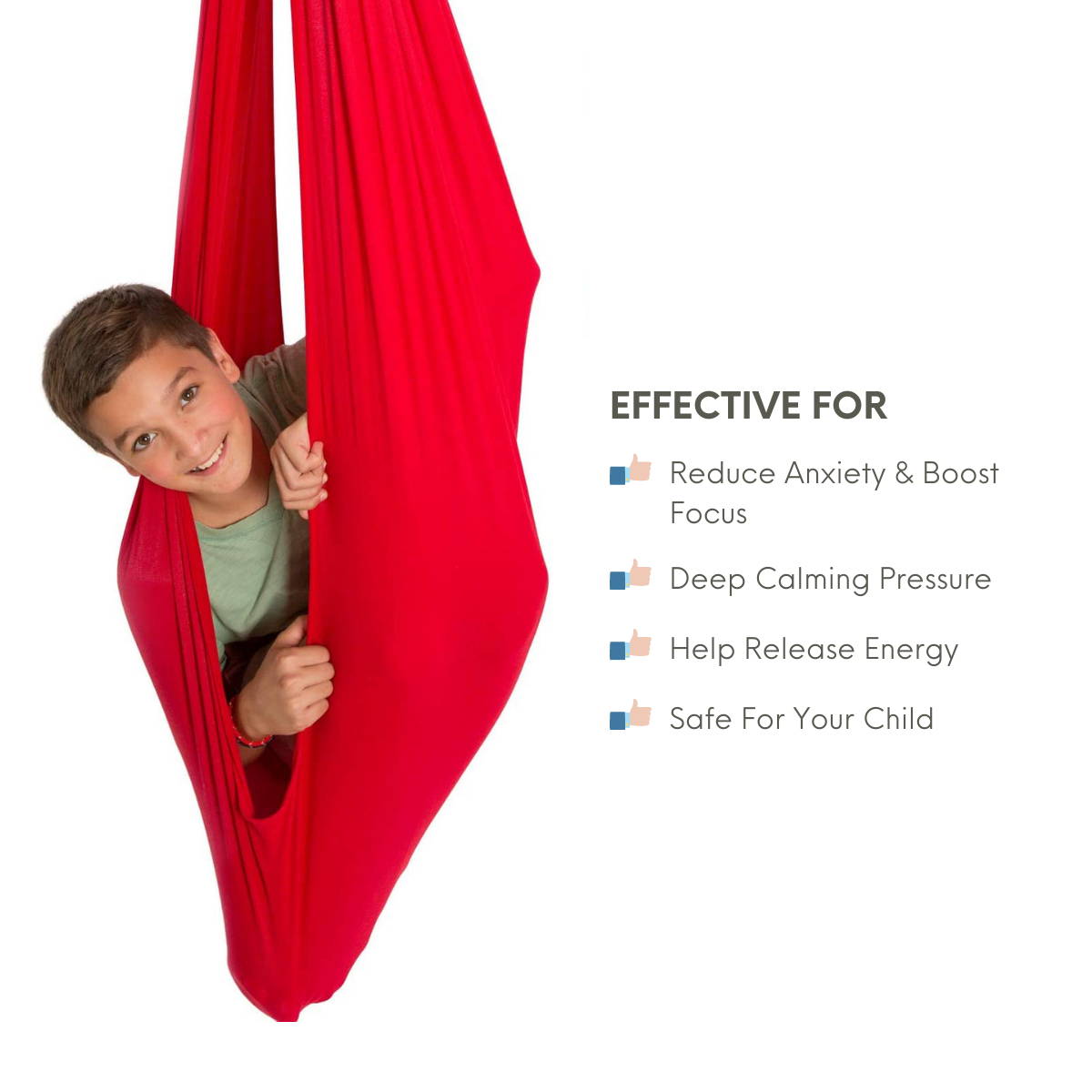 Calm Tantrums & Prevent Meltdowns
It's one of the top solutions for sensory meltdowns - Just a few minutes of swinging not only calms meltdowns, it actually helps prevent them! It does this by providing deep calming pressure which instantly relives anxiety in your child and makes them feel safe and more comfortable with their environment. And these calming effects last for hours even if your kid was swinging for just a few minutes.
You can have your child swing in the morning before school to help reduce anxiety and boost focus. You can have your child swing when they get back from school to reduce after school meltdowns. You can even have your child swing before bedtime to help release energy and wind down for sleep.

Perfect For Both Sensory Seekers & Sensory Avoiders
Seekers always seem to have unlimited energy and they're practically bouncing off the walls. While avoidersare kind of on the opposite end. They try to stay away from loud and busy environments and can often get overwhelmed.
No matter which one your child is, this swing will give them exactly what they need to regulate their sensory processing.
Seekers can really spin and swing around to release energy, while avoiders can calmly rock back and forth. And no matter your child's preferences, a swing is amazing to use for daily transitions and in your child's bedroom routine.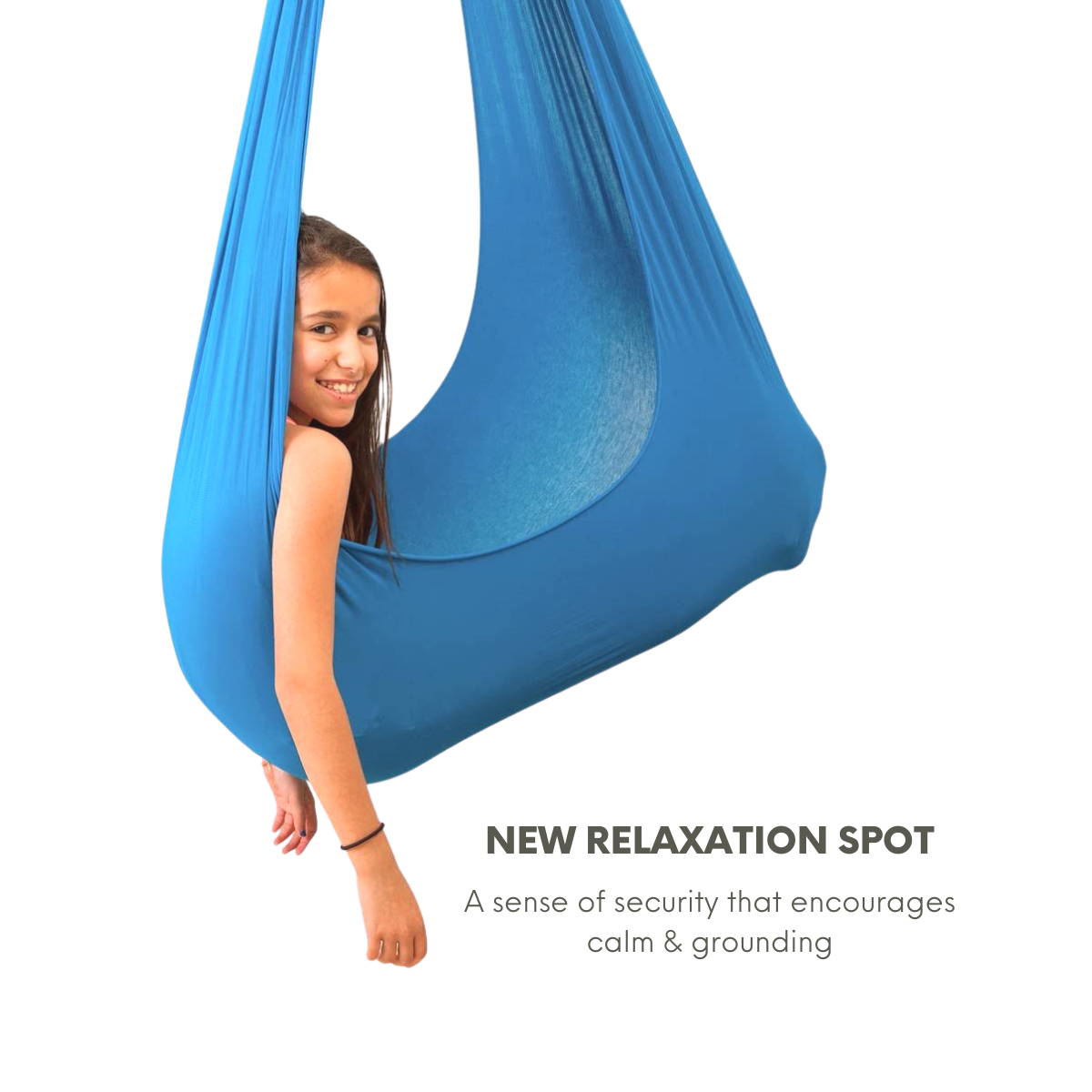 Lorena S
My kids love these! We bought two and have one mounted into the ceiling in the playroom and one on a stand in the living room. They use them all the time!
Treva D
My nieces LOVE this thing. (they live next door) It's been set up for a week and one of them is in it every waking hour that they aren't in school. They range in age from 7-14. The question of long-term durability is still out, but everything seems to be built and made well.
Eleonore F
Perfect for my two boys. My 4-year-old is 38 lbs and has severe autism. The material is soft and durable. Very easy to install. 10/10. Perfect.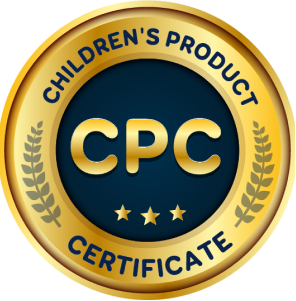 Children's Product Certificate (CPC)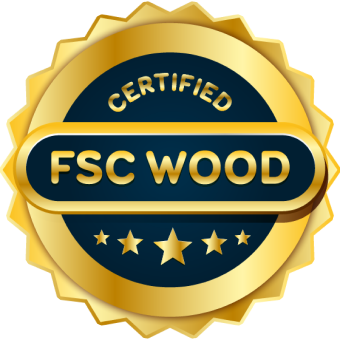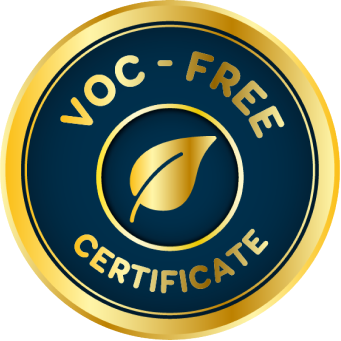 Non-toxic, VOC-free & certified safe paint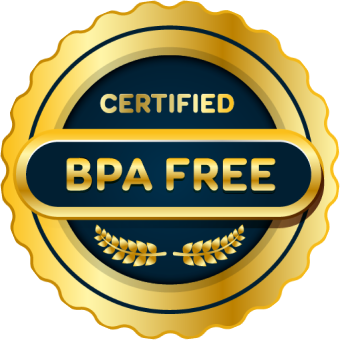 BPA-, styrene- and phthalate-free plastics
The cost of shipping your order will be calculated using our postcode search at the checkout. You will be notified once your item has been sent with a tracking number. Additional charges apply to international sales, please contact us for a quote.
Our product comes with a 30-day money-back guarantee. If you are not satisfied with our product, send it back to us for a full refund following our Refund Policy. The return is invalid if the faults are caused by incorrect use or failure to respect the cleaning and care instructions.

Simply take the swing and use the two included hanging ropes to tie it to a horizontal beam in your home or a tree outside. Or you can hang it from your ceiling or doorway using optional hanging accessories which will be included in the package.

You can then add a pillow to the base of the swing if you'd like, or just use the swing by itself depending on what your child prefers. And then you're ready to go!
100% SATISFACTION GUARANTEED
We pride ourselves on customer service and if you are not satisfied with your felt christmas tree for any reason within 30 days of delivery we will refund or replace your purchase.
Devonte W Verified verify
4.9/5 based on 239 reviews